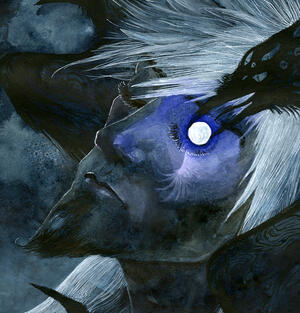 View Heather's Purchaseable Artworks
View here, purchase using paypal, including shipping information. U.S. only currently. All works are as-is, unframed.
Featured Piece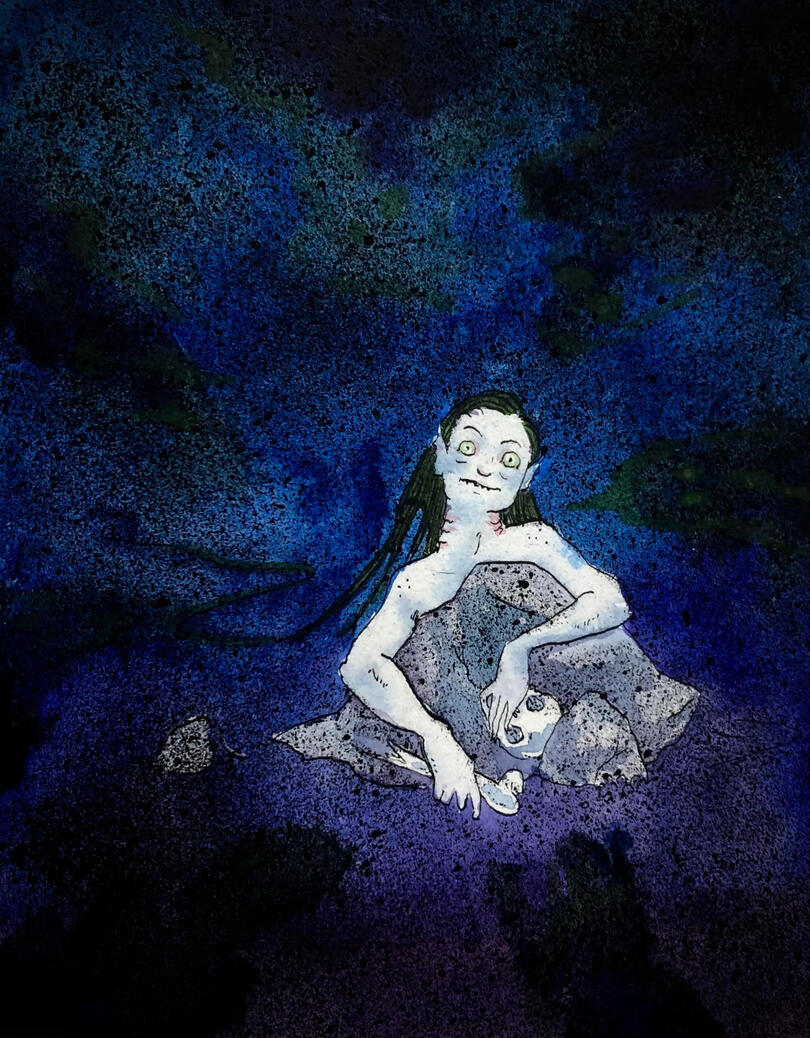 "Be Bold"
The hero must be brave to fight what darkness he finds in the woods. I made this piece as I was contemplating the possibility of a move across my state. I feared entering the woods and making this piece helped me find bravery. Little did I know that I would need so much more than I thought, the pandemic looming in the dark behind a rock.
$500
Licensing currently available.
[email protected]
The Art for Sale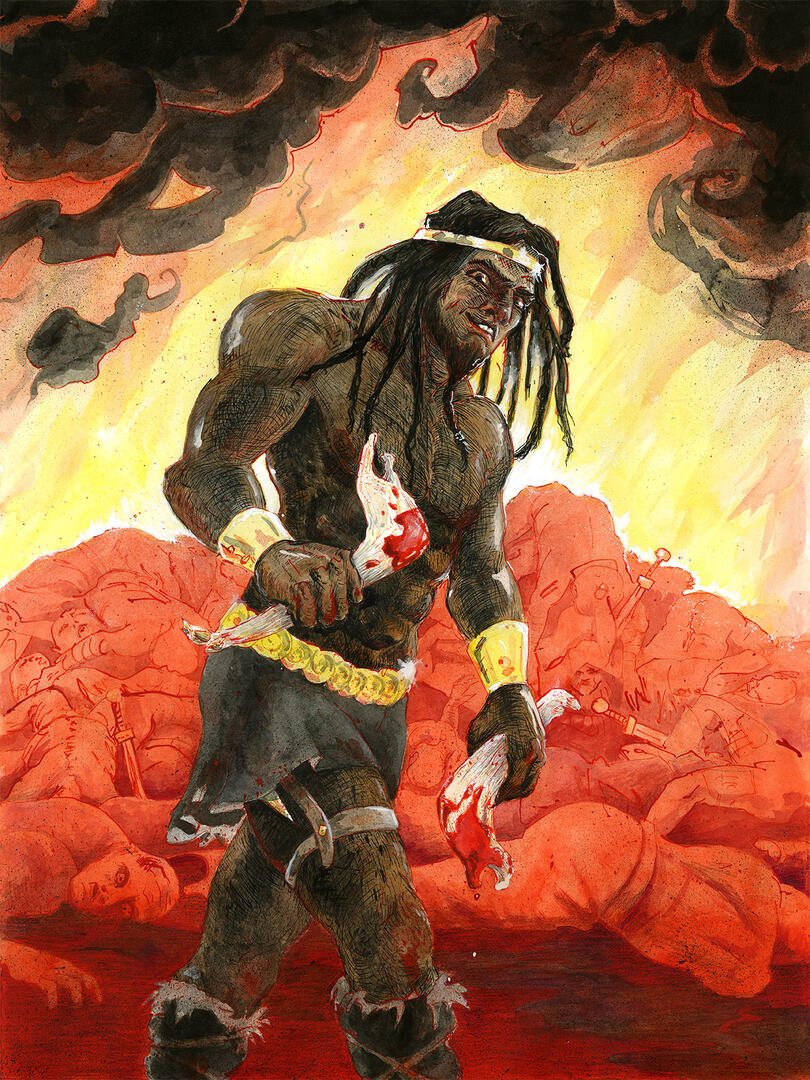 Samson
$1000
18x24 inches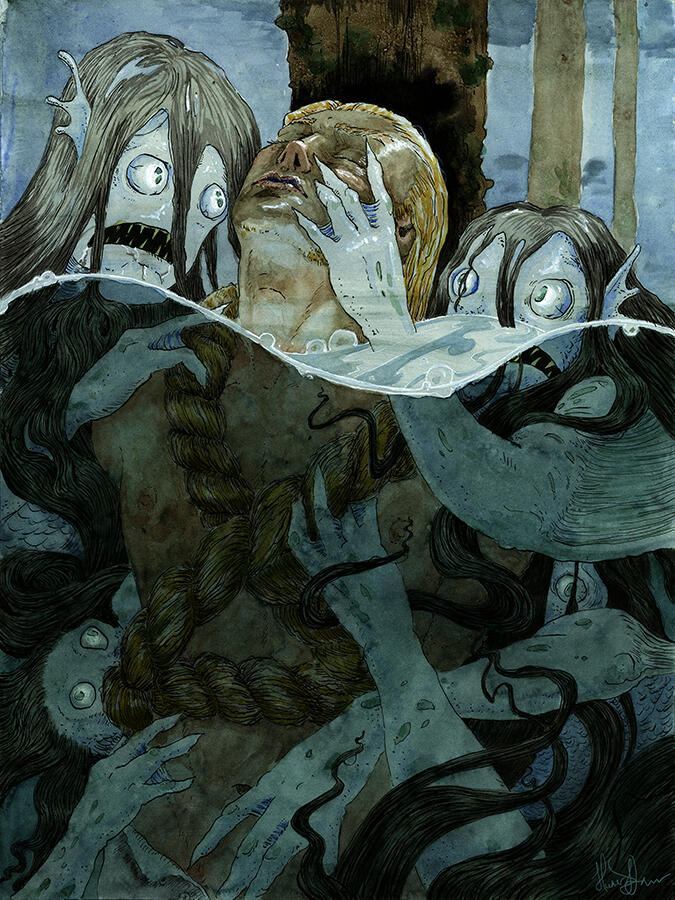 Sirens' Snack
$600
9x12 inches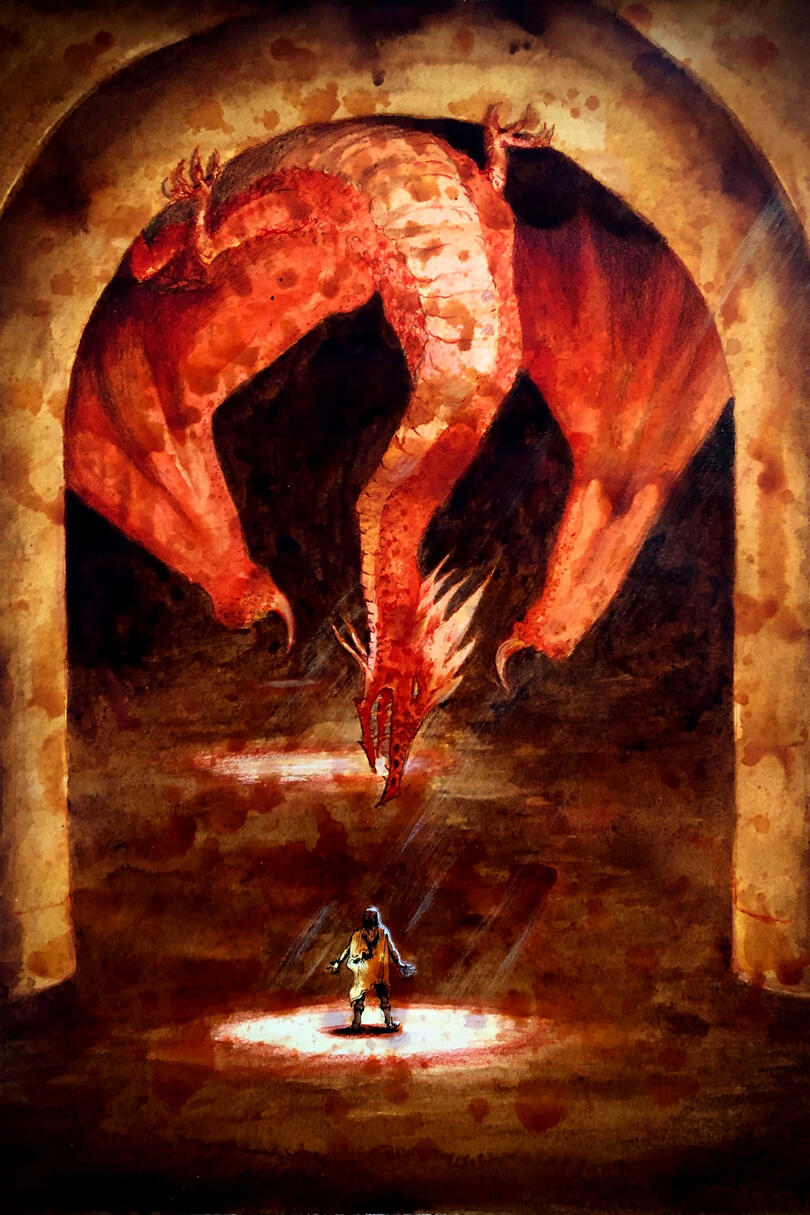 Hedge Witch
$400
aprox 5x5 inches?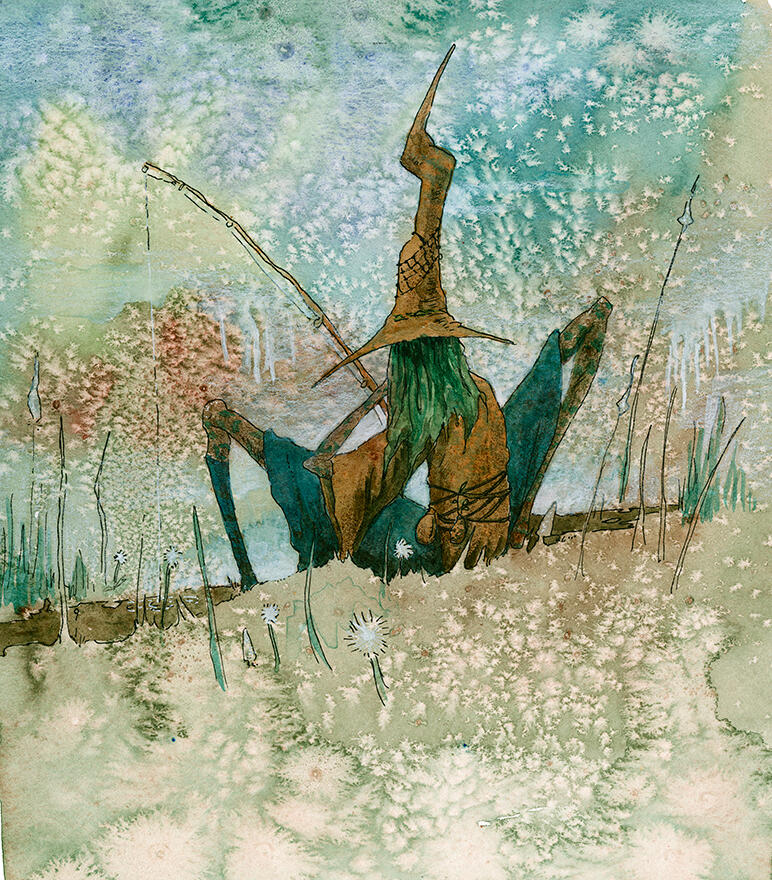 Puddleglum
$400
aprox 5x6 inches?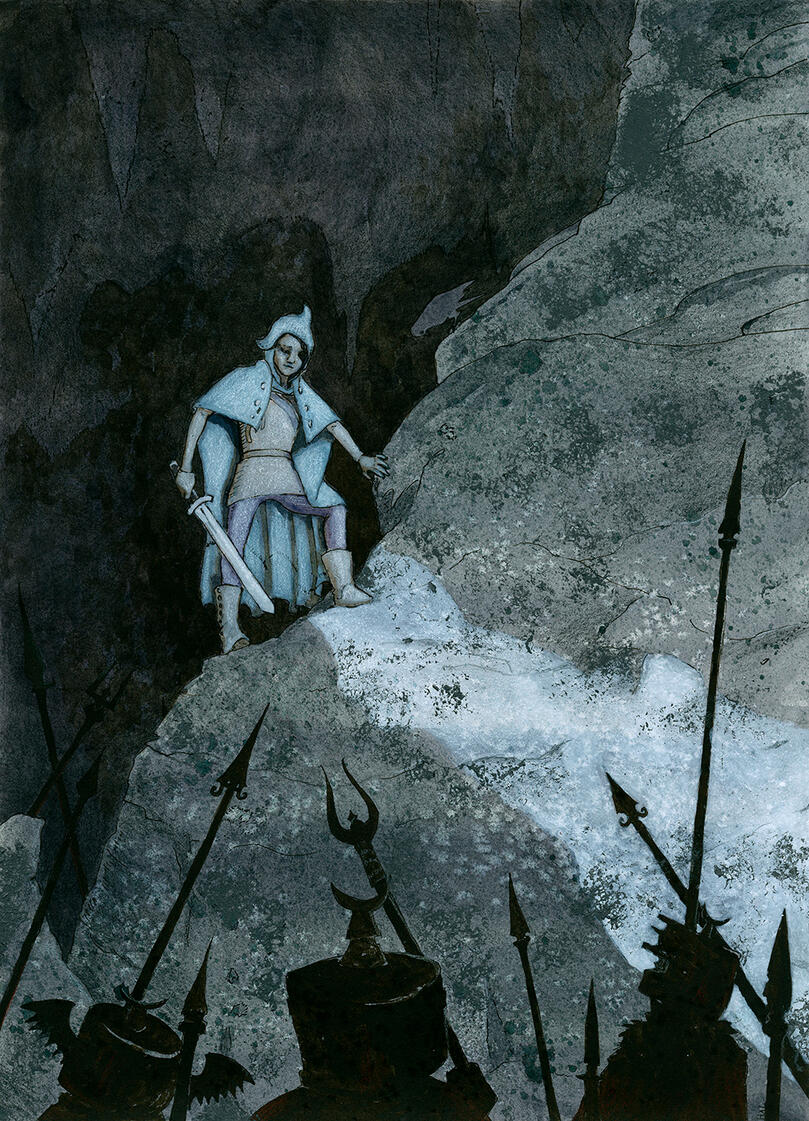 Caught
$600
aprox 9x14 inches?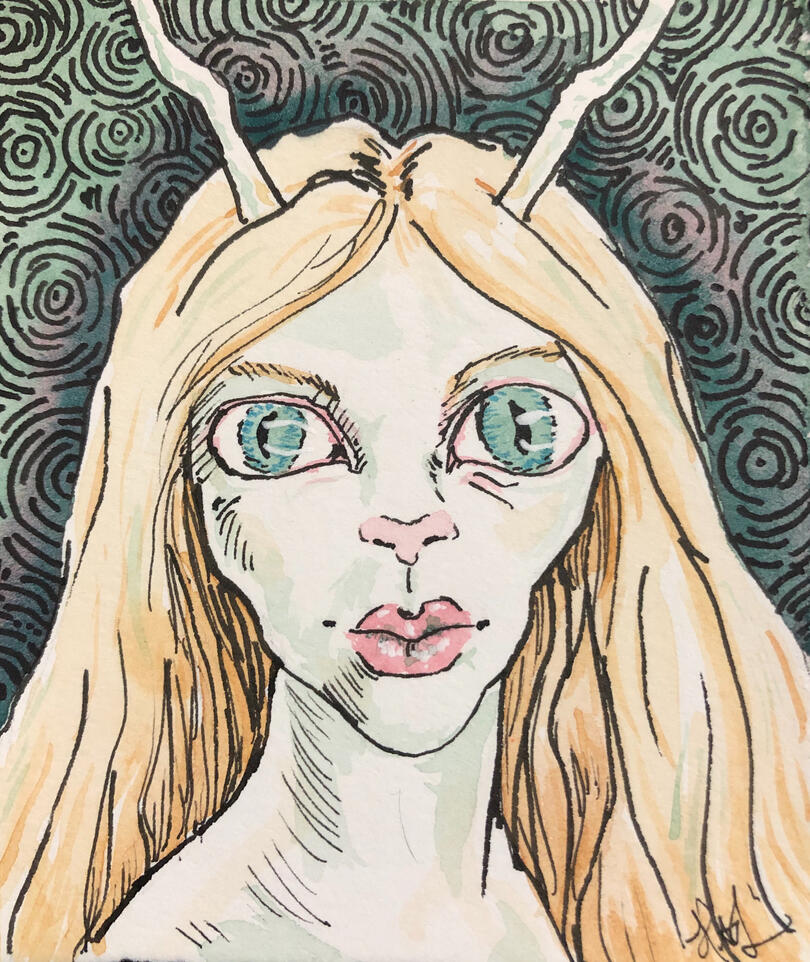 Orange Fairy Trap
$600
aprox 18x24 inches
Acrylic on wood panel